High-rise towers often lack common spaces that give people a reason to bump into each other or hang out informally… This building is different.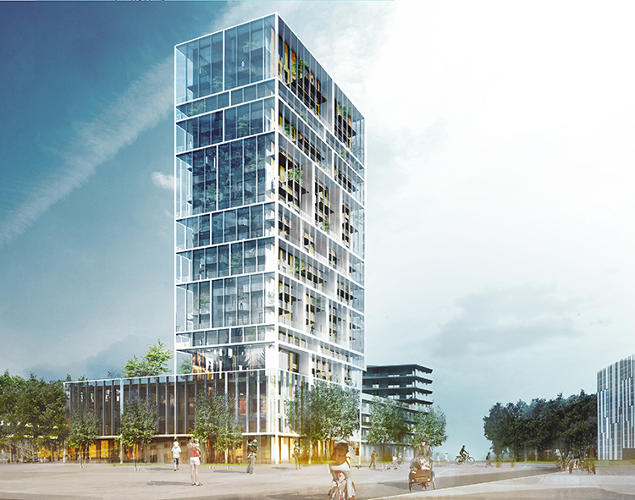 The 24-story building is grouped into mini-communities of similar apartment types
Common spaces include a communal dining room, a bike-repair facility, a roof terrace, and on the top floors of the building, a triple-height indoor garden.
Residents also share an inner courtyard
Housing designed to help people make friends makes high-rise living even more attractive.
A new design for a 24-story residential tower focuses on the social interaction of its residents.
The architects, C.F. Møller and Brut, wanted the design to encourage people to meet their neighbors.
All images: C.F. Møller & Brut